Sloth Experience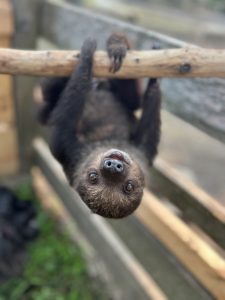 Meet our Linnaeus's Two Toed Sloth,
Stella, and learn about these
fascinating creatures.
An epic experience you'll never forget!
We are now doing

Sloth

Experiences

with our

sloth,

Stella. This is a very unique and amazing opportunity to meet a real

sloth

in person! These programs are separate from our animal shows and petting zoos, as spaces are extremely limited. Stella is very bonded to one person so she will only be doing programs with her person.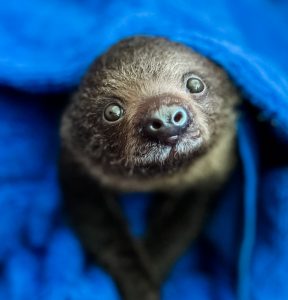 Stella was born and bred here in the United States by a Veterinarian who has been breeding

sloths

for 30 years for zoos & education facilities. He cares tremendously for his

sloths

and where they go. We had to have a referral from another zoo who has one of his

sloths

in order to get on his list. We did a lot of research as we have wanted to get a

sloth

for a decade now but we don't support them being taken out of the wild. With Stella's help, we hope to be able to educate as many people as possible about these amazing creatures and how we can help them in the wild.
We donate a portion of all proceeds from our

sloth

programs to

sloth

rescue, research and rehabilitation. The organization that we have chosen to support is The Sloth Conservation Foundation, please consider donating to them to help. They are doing some amazing things to help wild sloths.